If you're looking for a new place to hang your hat and you crave the excitement and mental stimulation of a well-educated town, consider these four smart American cities.
Boston, Massachusetts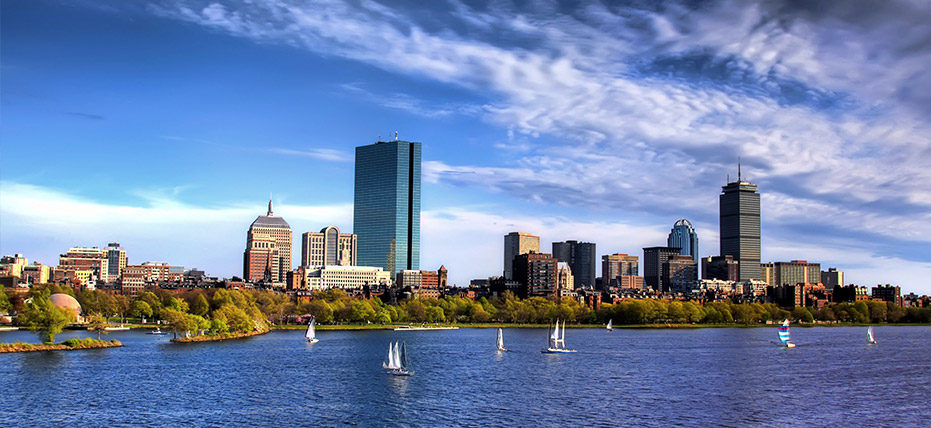 Boston, Massachusetts – home of more than 600,000 residents – is positively packed with people. It's also packed with colleges. Within its abbreviated, 90-mile expanse, "Beantown" harbors more than 80 higher-ed schools. These institutions collectively draw about 250,000 residents to the area each year.
Harvard University may be the city's most famous institution. The school admits only a few thousand new students annually, most of whom have earned ACT scores well above 30. Other fantastic schools, such as the Boston Conservatory, Boston University, and Massachusetts Institute of Technology, enhance the town's culture and amp up its livability score as well.
Ann Arbor, Michigan
Home of the University of Michigan Wolverines, Ann Arbor's median household income leads the nation at close to $60,000. This is due, in large part, to the high number of college graduates who reside in the eclectic town. U of M's undergraduates, grad students, and staff make up a hefty chunk of the population and naturally augment the area IQ. Often described as "delightful" and "diverse," Ann Arbor ranks #13 in Livability's list of the best places to live.  
Boulder, Colorado
With a median household income of over $70,000 per year, there's no question that the citizens of Boulder are highly educated. With the University of Colorado just around the corner, Boulder residents enjoy a variety of intellectually stimulating events such as lectures, plays, and concerts. Add to that the majestic beauty of Boulder's Rocky Mountains and it's no wonder so many Americans flock to "The People's Republic of Boulder."
Boulder's overflowing intelligence isn't its only attractive trait. In a country where the national obesity average is a whopping 26 percent, Boulder's obesity rate dips far below that at just 12.5 percent.
Ames, Iowa
For some people, the word "Iowa" conjures images of sweaty farmers in swaying cornfields. However, the Hawkeye State is about more than just agriculture. Thousands of young, intelligent college grads live in Ames, the stomping grounds of Iowa State University. In 2013, the city's twenty-something segment accounted for more than one fifth of its entire population. What's more, nearly 50 percent of the overall population holds a Bachelor's degree or higher.
Science and technology students flock to ISU for the rigorous, research-oriented education it provides. The Ames Laboratory, ISE Research Park, and Biorenewables Research Laboratory are just three places where Iowa scholars clamor to study. Although ISU grads earn nearly $10,000 less per year than grads across the country, Ames continues to hold its title as one of America's most desirable places to live.
A person can only live so many places in one lifetime. Are you drawn to the intellectual and academic prosperity of these cities? For many people, living in a well-educated area such as Boston, Ann Arbor, Boulder, or Ames creates a sense of personal satisfaction and well-being that simply cannot be denied.